Lluc Cerda
J.D., LL.B., B.F.A.
Associate
Practice Areas
Employment Law
Location
Toronto
Experience
Lluc Cerda is a Toronto employment lawyer and an associate with Samfiru Tumarkin LLP's Labour and Employment Law practice group.
Lluc has invaluable experience representing clients before the courts, including the Superior Court, Ontario Labour Relations Board, the Human Rights Tribunal, the Tax Court of Canada, the Canadian Labour Program and the Small Claims Court. He also has experience reviewing and drafting employment contracts and advising on the legality of severance packages. Lluc routinely helps terminated employees improve their severance package; he has also assisted employees faced with workplace investigations and has advocated for employees who have been discriminated against in the workplace. Lluc also advises employers navigating the requirements of various employment laws including the Employment Standards Act, the Human Rights Code, and the Income Tax Act. He has represented employers who have been sued for wrongful termination and discrimination.
His areas of expertise include wrongful dismissals, constructive dismissals, workplace discipline, human rights law, disability law, workplace discrimination and harassment, employment agreements, occupational health and safety, and employment standards.
Education
Lluc holds a double degree in law (J.D. and LL.B.) from Université de Montréal and is currently enrolled in the Labour and Employment Law Masters at Osgoode Hall. He also holds a BFA in Fine Arts from Concordia University in Montreal. He completed his articles at Legal Aid Ontario.
During law school, Lluc was the co-head of his university's chapter of Pro Bono Students Canada, where he helped partner law students with non-profits in need of volunteers with a legal background. Lluc also represented his school at the Wilson Moot Court, where he defended the Canadian Government's policy of favouring native foster homes for placement of native foster children.
Languages
Lluc speaks English, French, and Spanish.
More from Lluc Cerda
Discover more about your employment rights with additional resources from Lluc.
Blog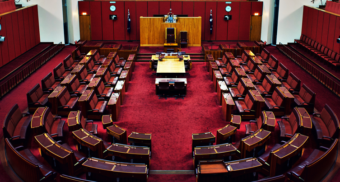 Ontario Court of Appeal Upholds 24-Month Upper Limit for Notice Absent Exceptional Circumstances
The Court of Appeal has partially overturned a recent ruling that had found that a long-serving, senior employee was entitled to 30…
Read Article
View Blog
The Employment Law Show
Employment Law Show TV – S3 E21
What to do when an employer does not accommodate a disability, whether or not you get severance pay if you are laid…
View Episode
View The Employment Law Show
Blog
Workplace Relationships: Allegations Against Liberal MP Tan
GTA Liberal MP Geng Tan has been accused of having an extra-marital affair with a woman he had hired to work as…
Read Article
View Blog
See What Lluc's Clients Are Saying
Lluc Cerda did a great job with my case, he took the time to explain every step of the process and fast-tracked it as much as he could. The fee was very reasonable and was paid upon resolution of the case. I highly recommend!
Review from

I am thoroughly amazed by how quickly and efficiently my situation was handled. The level of dedication and compassion shown was inspiring to see. I definitely feel cared for and my stress levels have gone way down knowing such dedicated people are on my side! Thank you.
Review from