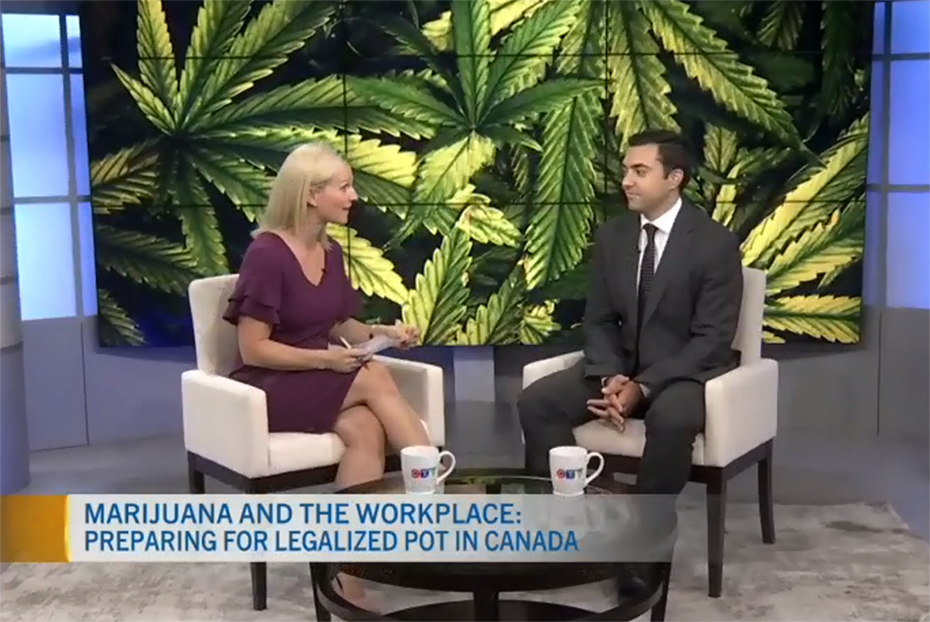 Marijuana will be legal in Canada starting Oct 17th. Is the country ready for it?
Have employers reviewed and updated their workplace policy to reflect the realty of legalized marijuana? Do employees know what their workplace rights are where cannabis use in and outside of the office is concerned?
Alex Lucifero, Managing Partner at Samfiru Tumarkin LLP and an Ottawa employment lawyer, joined CTV Morning Live Ottawa to explain what employers need to do to prepare for the potential impact on workplaces.