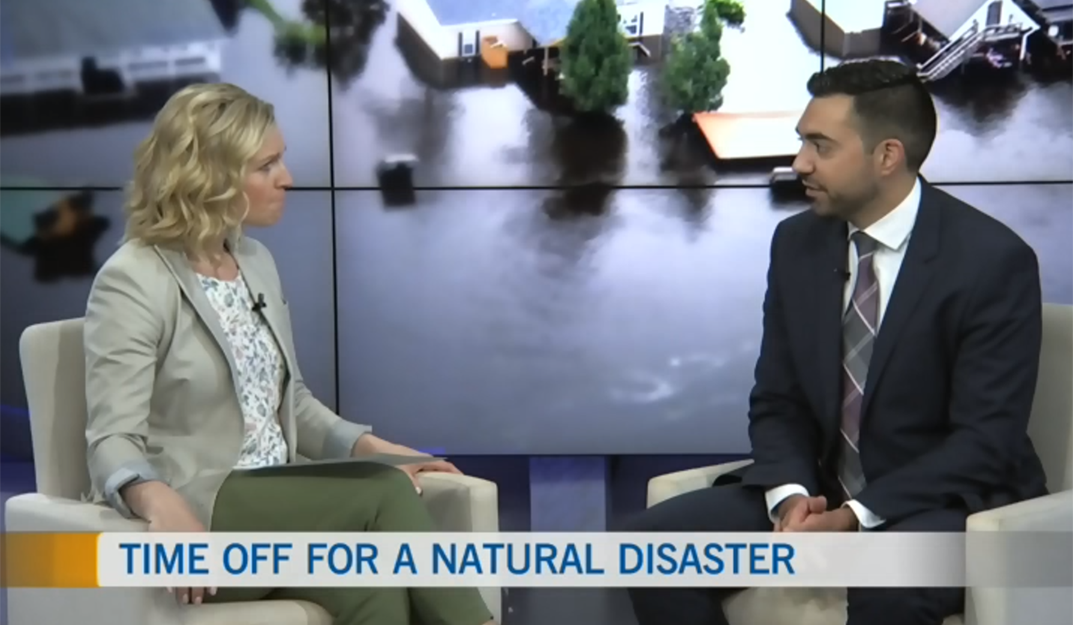 Does an employee have a right to time off work to deal with a natural disaster, including flooding?
Alex Lucifero is an Ottawa employment lawyer and managing partner at Samfiru Tumarkin LLP. He spoke to CTV Ottawa Morning Live about leaves of absence for employees. This is a segment that both employers and employees need to watch, in order to get a better understanding of workplace rights when disaster strikes.
You can also watch Alex's interview on CTV Morning Live.