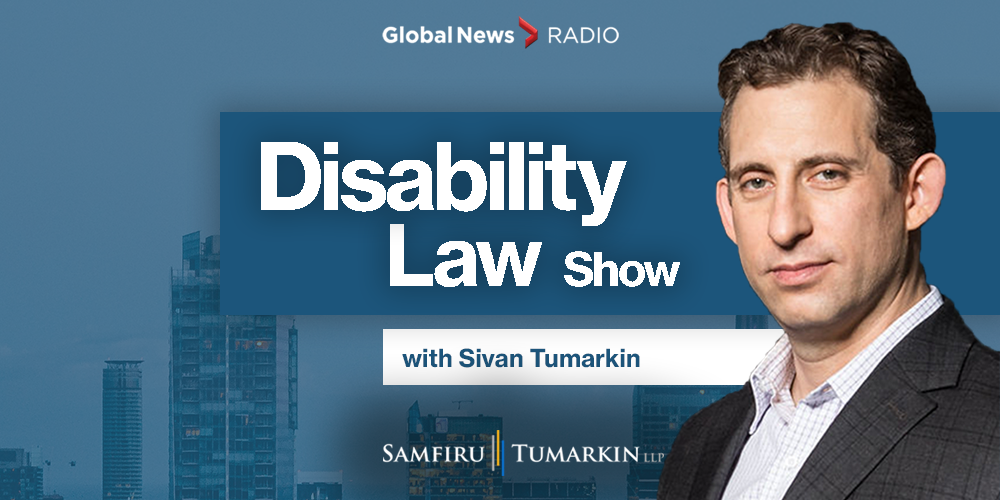 Summary
Discover your rights and the TRUTH about long term disability and personal injury. Sivan Tumarkin and James K. Fireman, Disability Lawyers and Partners at Samfiru Tumarkin LLP, join co-host John Scholes as they guide you through the proper steps to take when your insurance provider cuts off your long-term disability or denies your insurance claim.
Chapter 1:
► 00:15 – Can my insurer cut off my LTD after 2 years if I am still unable to work?
Woman with agoraphobia and anxiety was contacted by her insurance company and was told that she will likely only be covered up to 2 years at which point her LTD will be cut off.
Chapter 2:
► 04:34 – Recent Affiliations At The Firm
Chapter 3:
► 3 Feelings Most LTD Claimants Feel When Dealing With Their Insurer
– 06:17 Anger
– 09:54 Frustration
– 12:24 Fear
Chapter 4:
► 17:08 – 2 Year Cutoff On LTD
I had a triple bypass because of heart-related issues. I'm 54 and have been told by my doctors that I can't go back to work. My insurer has told me that I will be cut off after 2 years. I've got basic education and won't be able to work anywhere else. Is there anything I can do?
Chapter 5:
► 19:53 – What Can I Do If My LTD Insurer Wants Me To Go Back To Work?
My wife has suffered from severe depression and agoraphobia for years. Recently her insurer had her case reviewed by a consultation who concluded that she should try to go back to work. Her insurance company is threatening to cut off her benefits if she doesn't comply. What can we do?
Chapter 6:
► 27:04 – Am I owed any compensation if I was in a car accident and am on leave as a result?
I was in a bad car accident last year. I broke two of my vertebrae and was in the hospital for months. I am a roofer and have been for years. I haven't been back to work and am not sure if or when I will be able to return. Am I entitled to any sort of compensation for this?
Chapter 7:
► 34:02 – Do I have to see a psychiatrist to have my LTD claim approved?
My sister had a miscarriage which led to a divorce and has been dealing with depression as a result. She has been seeing a doctor and a Psychologist who have both stated she is unable to work but she was denied LTD. Does she have to see a psychiatrist to have her claim approved?
---
Denied Long Term Disability? We Can Help.
Call 1-855-821-5900, email us at help@DisabilityRights.ca or fill out a contact form to get help now.
Discover your rights when your Long Term Disability Claim is denied. Find out more here.
Experiencing an Employment Issue?
Before you call a lawyer, use the Pocket Employment Lawyer to find out if you might have a case.
Use The Severance Pay Calculator to find out how much severance pay you may be owed upon termination.
Call 1-855-821-5900, email us at help@EmploymentLawyer.ca or fill out a contact form to get help now.