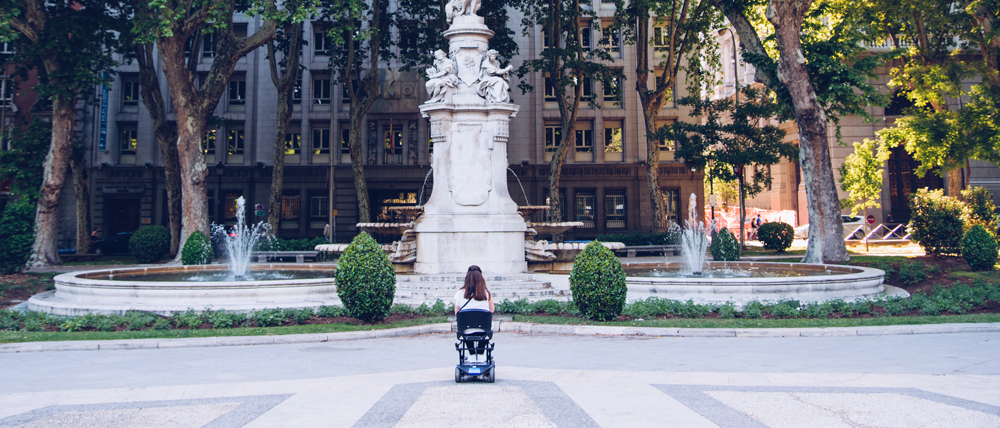 If you are disabled and receiving long term disability, at some point your insurance adjuster may ask you to try and return to work. You may not be ready, but should you try anyway? If you don't try, will the insurance company stop your long term disability payments? What should you do?
I am contacted daily by people across Ontario asking me these questions. They are terrified that if they don't say "yes" to a proposed return to work program, their long term disability benefits will be cut off and they won't be able to pay their mortgage and other expenses.
Return To Work: Three Steps
1.) Talk With Your Doctor
You should follow your doctor's advice and recommendations. No one will fault you for doing that. Insurance adjusters aren't doctors and neither am I. The last thing you want to do is get sicker and undo any progress you may have made with your health to date.
If your doctor says that you aren't ready to go back to work, get that opinion in writing and give it your insurance company. At that point, your adjuster should back off. If they don't, they are crossing a red line and you should immediately contact me so I can explain to the adjuster why they have no right to force you to go back to work, against medical advice.
2.) Speak With Your Employer
Can you perhaps return to work on a gradual basis, or on modified duties and/or hours? If your doctor clears you for that, and if your employer can accommodate you, it may be a good idea to try and go back to work. Doing this will take care of the "mitigation" argument the insurance companies often rely on in denying legitimate disability claims.
Mitigation simply refers to your legal obligation to try and get better, and get back into the workforce. You can't simply expect to get paid indefinitely without showing that you are trying to get better. By getting regular treatments and trying to go back to work (with medical clearance) you are showing that you are trying to mitigate. If your attempt to go back to work fails, the insurer won't be able to argue that you failed to mitigate, and cut off your long term disability payments. It's as simple as that.
3.) Make Sure That You Are Ready To Go Back To Work
It may seem unnecessary to say that, but in my experience individuals on long term disability often feel pressured to go back to work, and generally don't want to be perceived as "scamming the system." The problem is that if you are not up to it, you'll most likely fail in your attempt to go back to work, and you could do damage (physical, psychological, or both) to yourself in the process. So, listen to your body and only try to return to work if you feel that you can.
When Your Return to Work Fails
What happens if you try a return to work program, and find that is was a mistake? What if you find that you simply aren't ready to go back yet? What do you do then?
Do the Following 3 Things:
Make sure your company has a record of your attempt to go back to work, and why this attempt failed (i.e. ask HR to provide a letter describing what happened);
Tell your doctor what happened in detail, and have your doctor confirm in writing that, in their opinion, your attempt to return to work failed, and that you should continue to be off work for the foreseeable future; and,
Send these letters to your insurance company and let your adjuster know (preferably in writing – i.e. via email) what transpired when you returned to work.
Will the Insurer Put You Back on Long Term Disability?
Your insurance company should. Most long term disability policies contain a "recurrence" clause, which stipulates that if within a set period of time (generally it's 6 months) you are unable to continue working as a result of the same disability for which you initially applied for, the insurance company would put you back on long term disability without having to submit a new application.
Claim Denied or Cut Off: What You Should Do
Contact me ASAP! My team and I will immediately help.
We will exert tremendous pressure on the insurance company and, if necessary, start a legal claim against them for breaking their obligations under your policy. That will result in forcing them to pay you what you are owed.
It will cost you nothing to speak with us. Even if we act on your behalf, you pay us nothing until we force the insurance company to pay you want you are owed. It's not as difficult as you may think, for us lawyers who deal with insurance companies every day. We know them. We know what buttons we can push, and we know where to exert pressure. Insurance companies are in the business of making money, not fighting claims they know they will lose. I speak as a lawyer who used to work FOR insurance companies in the past.
My Last Piece of Advice
DO. NOT. GIVE. UP! Many people simply give up and walk away from a LOT of money owed to them by their insurance company. The insurance company banks on that. If you are legitimately disabled and on long term disability, and have medical letters from your doctor that say that you can't go back to work, the insurer MUST pay you.
Call or email me if you are in that situation, or if you know someone who is in that situation.
For more information or to find out quickly if you have a case, visit to learn more.
Or ask your questions about long term disability discreetly and for free at www.MyDisabilityQuestions.com.